Finally i feel its time to start one of these threads so here goes...
Bought the car looking like this at the end of the summer:
Started by replacing coilovers tyres and a few other little wiring issues...
Then the head gasket went so had to do that...
£1500 later the car looked like this: :s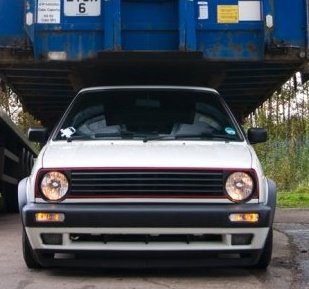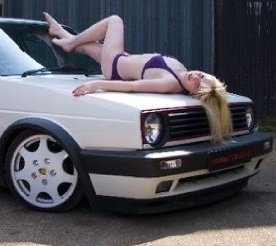 After owning it for about six months all i had really done appearence wise was give it a few stickers, take the stonking PVW sticker off the windscreen and give it an eyebrow:
I loved the car to pieces but really wanted something different, much as it had been my golf for nigh on 6 months it still kinda felt like it was the last owners in a way.... Toyed with the idea of a new A3 or a Land Rover Defender but decided there was any car out there, that i could find that was as much what i wanted as my Mk2....
Then a mate came to me and said he could get cheap wheel refurbs (£100) for all four any colour... stupidly i said at that price i'd be madd not to do em' pink....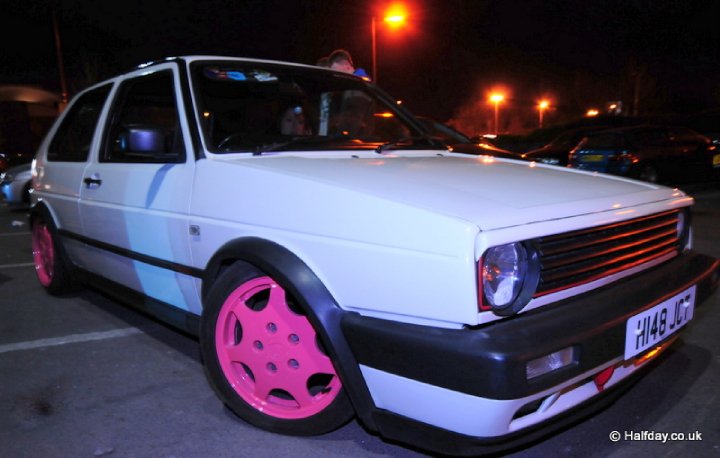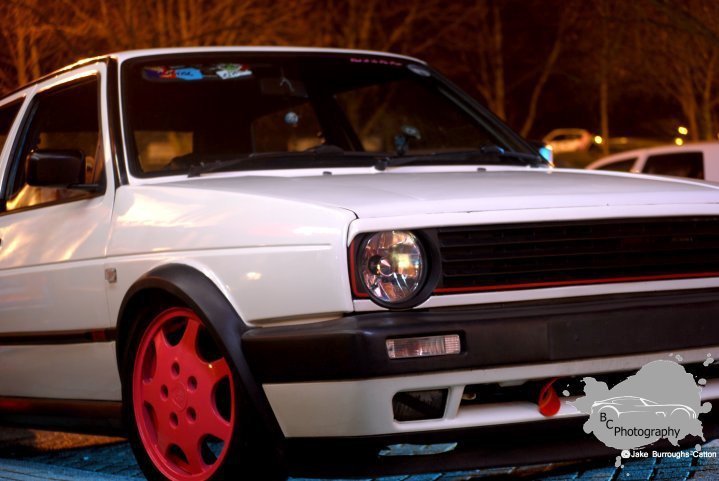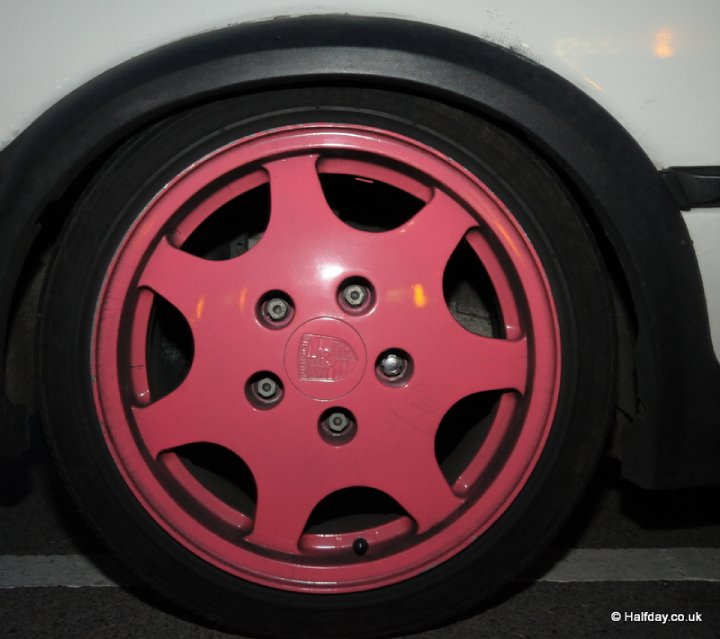 After lowering the car back down so its about an inch off the floor came the incodent with primer and chalk.... Oh and the single wiper....
Finally after coming to my first nomads meet i bought a jetta front end of Papa...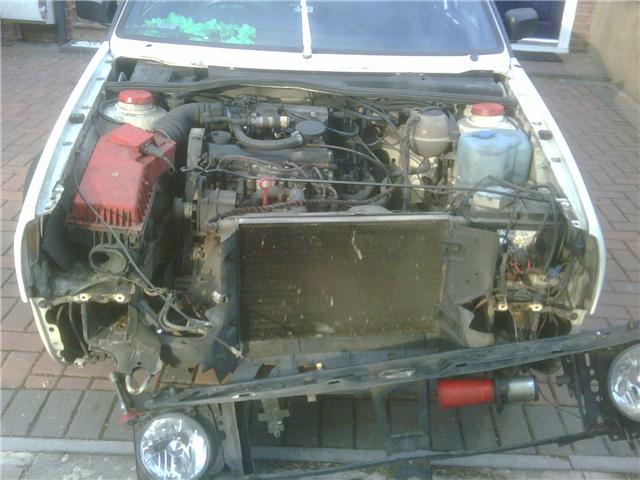 After a little bit of fiddling and im not gunna deny... bodging... :s This was the final result....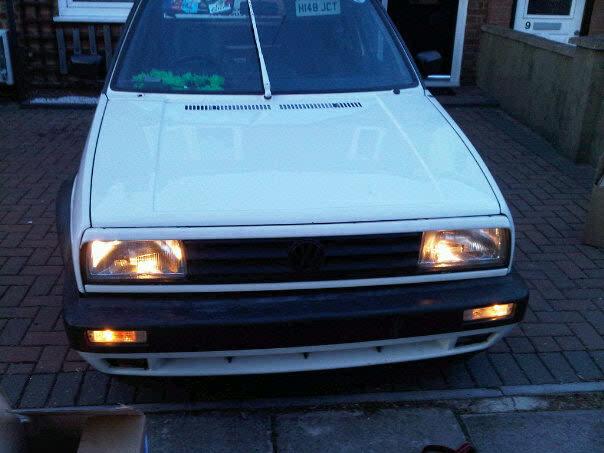 Tonight i then went down to Mc Donalds to get a burger to find myself in the middle of what appeared to be a JDM meet... there were a few photographers there who im friendly with who took a few snaps: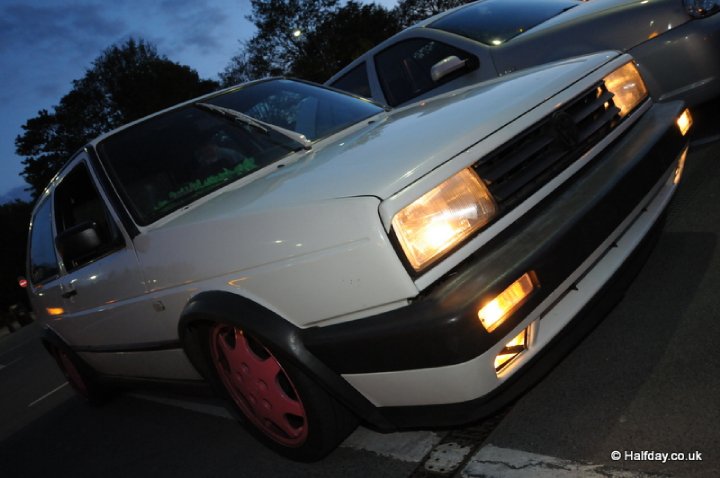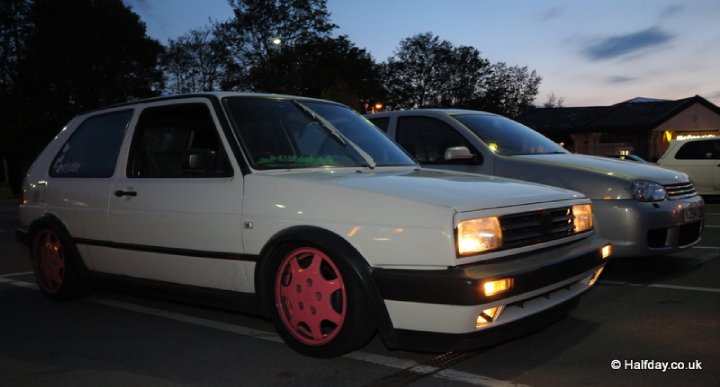 Thats pretty much where its up to at the moment --
Thanks for taking the time to read this!
Please do lemme know what you think....
Doug